Southern Ionics Inc.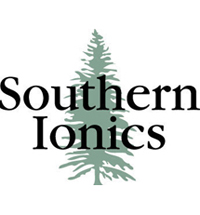 Location: West Point, MS
Business Form: Manufacturer
Markets Served: Oil Industry, Industrial
Web Address: www.SouthernIonics.com
Description of Company:
Southern Ionics Incorporated is a manufacturer and marketer of humic acid-based products for the oil and gas drilling industry. Southern Ionics Incorporated also manufactures and markets inorganic chemicals for industries such as catalyst manufacturing, oil refining, water treatment and paper manufacturing along with many other industries.  Southern Ionics was founded in 1980 and has grown with manufacturing sites from Maryland to Texas.  Our goal is total customer satisfaction, and we strive to be a company that excels in safety, reliability, quality and customer service.
Products:
SulfaHume 101
Aluminum Sulfate Low Iron
Sodium Aluminate
Sodium Bisulfite
Aqueous Ammonia
Zirconium Products and Solutions
Contact:
Neil Dabbs, manager of commercial development, NDabbs@SouthernIonics.com, 662.494.3055 ext 216