Oro Agri Inc., A Division of OMNIA Group of Companies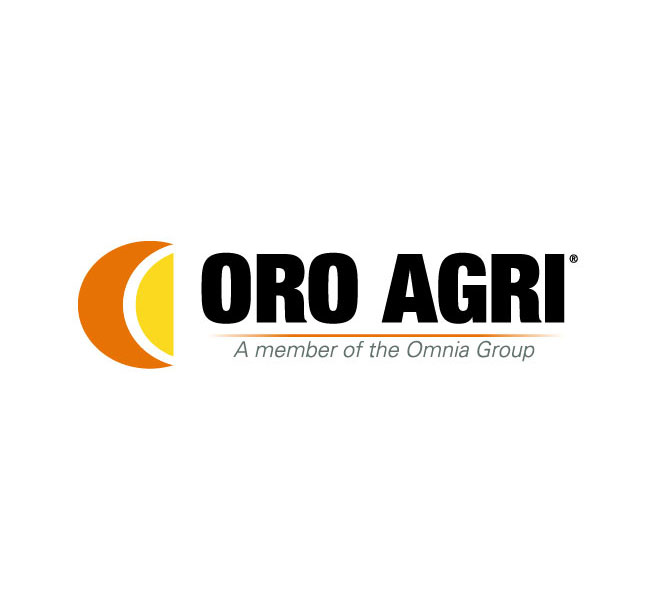 Company:
Oro Agro Inc. A Division of OMNIA Group of Companies
Location:
Oro Agri USA
2788 S. Maple Ave.
Fresno, CA  93725
Business Form(s): Manufacturer, Mine & Processor
Markets Served: Agriculture, Animal Feed Additives and Turf & Ornamental
Web Addresses:
https://www.omnia.co.za
http://www.oroagri.com
Description of Company:
OMNIA is a publicly listed company with feet on the ground in more than 25 countries and sells to more than 75 countries around the world. OMNIA mines its own source of Humates and sells to formulators and distributors around the world.
Products:
KHumate 26 / OROMATE K26
KHumate S100 / OROMATE S100
Various other coblends.
Contacts:
Donovan Pullen, President, Oro Agri Inc.
dpullen@oroagri.com
Business: 559.442.4996
Mobile: 817.995.3234
Riley Reynolds, Director of Sales and Marketing
rreynolds@oroagri.com
Business: 559.442.4996
Mobile: 559.779.1270
Carol Pullen, Managing Director, Oro Agri Europe
cpullen@oroagri.com
Business: 31 50 820 04 11
Mobile: 31 36 922 40 10
Thiago Briner Neto, Managing Director, Omnia Brasil
thiago.neto@omniabrasil.com.br
Mobile: 55 (19) 9 8114 1044
James Freemantle, Managing Director, Omnia Specialties Australia
james.freemantle@omnia.net.au
Business: 61 3 5133 9118
Mobile: 61 427 181 693