Minerals Technologies
Member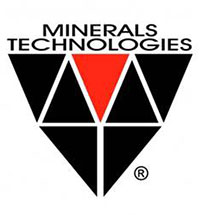 Location: Hoffman Estates, IL
Business Form: Wholesaler, Manufacturer
Markets Served: Agriculture, Turf & Ornamental, Animal Feed Additives, Nutritional Supplements, Mining Reclamation, Remediation, Oil Industry
Web Address: www.amcol.com
Description of Company:
Minerals Technologies, formerly AMCOL International Corp. is a leading international producer and marketer of value-added, specialty minerals and related products. AMCOL operates four primary segments: Minerals & Materials, Environmental, Oilfield Services and Transportation, providing a diverse range of products and services. Major markets served include metalcasting, detergents, pet products, building materials and personal care. AMCOL's transportation segment acts as a servicing operation for other business segments and outside customers.
We are a premier miner, marketer and distributor of Leonardite and humic acids in North America which are marketed by a subsidiary, American Colloid Company. These product serve a variety of markets as American Colloid has a strong science-based product line with technical services. We employ over 50 scientists in a state-of-the-art lab in the Chicago area and have been in business more than 80 years with sales approaching $2 billion annually.
Contact:
Jerry Darlington, Vice President Research and Development
Jerry.Darlington@Mineralstech.com
Business Phone: 847.851.1500