Earthgreen Products Inc.
Member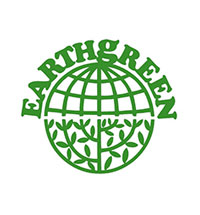 Location: Dallas, TX
Business Form: Wholesaler, Retailer
Markets Served: Agriculture, Turf & Ornamental, Retail Lawn & Garden, Mining Reclamation, Remediation
Web Address: www.earthgreen.com
Description of Company:
Earthgreen Products Inc. is a Wholesale Manufacturer and Distributor of Humic Acid based products in both granular and water soluble powder form. Our markets include both domestic United States and International.
Products:
Granular Menefee Humate
Grow Plex SP Water Soluble Powder
Nutri Plus 5-15-15 Water Soluble Powder
SeaMate Water Soluble Powder
Contact:
John F. Lown, President
john.lown@earthgreen.com
Business Phone: 214.750.4698
Mobile Phone: 214.676.9555