Calcium Products, Inc.
Member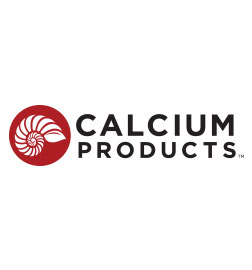 Location: Gilmore City, IA
Business Form: Wholesaler, Manufacturer, Processor
Markets Served: Agriculture, Turf & Ornamental, Retail Lawn & Garden
Web Address: www.calciumproducts.com
Description of Company:
Calcium Products Inc., recognized as one of the leading specialists in the development of advanced techniques for processing super fine powders has formulated the industry's most efficient operation for converting pure limestone, gypsum and humates into a practical, easy to use and highly effective granular products. We have engineered our SuperCal products to solve the problems usually associated with processed pelletized powders, specifically, the lack of particle uniformity, excessive dust and slow pellet breakdown.
Products:
Triplicity
HumaCal
Contact:
Andrew Hoiberg,
Vice President, Research & Development
info@calciumproducts.com
Business Phone: 800.255.8196
Direct Line: 515.598.2762