Join us for the 2018 Humic Products Trade Association Annual Meeting in New Orleans, Louisiana
Omni Royal Hotel
Wednesday, December 12, 2018
Members and non-Members are welcome.
Participate in key industry discussions and learn about the latest research, important regulatory issues and the HPTA testing method. This year's event will be held in conjunction with the Green Markets Specialty Fertilizer Global Summit 2018 being held the following day, December 13th at the Omni Royal Hotel.
HPTA Meeting Attendees that are interested in extending their stay and attending Green Markets Global Summit, are eligible for a $100 discount.   Use promo code "HPTA-Member" when registering for the Summit.   (Please note: You must register for each event, the HPTA Annual Meeting and/or Green Market's Summit separately.)
Join us. We look forward to seeing you in New Orleans!
SCHEDULE of EVENTS
12/12/18 Wednesday 
11:00 am
CHECK IN & ON-SITE REGISTRATION
11:30 – 12:45 pm
WELCOME LUNCH
This is a great time to network and meet new associates or reconnect with old.   It will also be a opportunity for voting Members to meet the candidates up for election to the Board of Directors.
(Lunch is included in your registration fee.)
1:00 – 5:45 pm
HUMIC PRODUCTS TRADE ASSOCIATION BUSINESS MEETING
Annual Business Meeting – Omni Royal Hotel, Esplanade Ballroom
2018 HPTA Business Meeting Agenda
$175 per person
Current HPTA Members = $100 ($75 Savings)
12/12/18 Wednesday Evening – 6:30 pm
Networking & Social Dinner at Mr. B's Bistro  201 Royal Street, New Orleans, LA  70130
504-523-2078
$100 per person (Members, non-Members and Guests Welcome) and paid for by only those who choose to attend.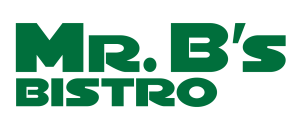 HPTA would like to thank our 2018 Annual Meeting Partner Sponsors; Bio Huma Netics, Inc. and Bio-Gro, Inc.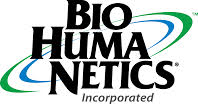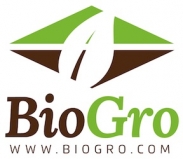 Registration Information 
1. Please complete the Meeting Registration eForm by Friday, December 7 , 2018.
2. Payment can be made this year by traditional check, in person at the meeting or via PayPal by adding this to your cart at the end of the registration process.
– If paying by check, please make it payable to HPTA for the appropriate amount and send to the address below.
– Payment can also be made at the door prior to the meeting (check or cash only).
– You are also welcome to pay for your registration via PayPal.
Mail checks to:
Humic Products Trade Association
Attn. Leonardite Products
PO Box 548
Williston, ND 58802
info@humictrade.org
Hotel Registration
Hotel accommodations can be made through the Omni Royal Hotel Green Market's page.  Reserve your hotel now.  Availability is limited.
Please note:  Attendee photographs may be taken at these events.  By nature of your attendance, you are granting permission for your image, voice and likeness to be used for marketing purposes.

2018 Meeting Registration Form