Horizon Ag-Products
Member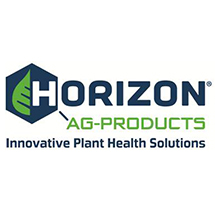 Location: Louisville, CO
Business Form: Wholesaler, Manufacturer, Distributor, Mine, Processor
Markets Served: Agriculture, Turf & Ornamental, Retail Lawn & Garden, Animal Feed Additives, Nutritional Supplements
Web Address: www.horizonag.com
Description of Company:
With locations throughout U.S. agricultural regions, Horizon Ag-Products is helping growers improve production through the use of naturally-occurring soluble humus soil additives.
Since 1983, Horizon Ag has been committed to the success of growers, from the backyard gardener to the large commercial producer. We understand their need for a quality product and the absolute necessity for every customer to realize a meaningful return on their investment in Horizon's products.
At Horizon Ag, we exemplify our values in action. It is our passion to embrace integrity, trustworthiness, and mutual respect to elevate the spirit of the way we do business and the way business is done. It's what makes us a world leader in the production of soluble humus products.
Products:
Quantum-H
F-6000
Agri-Plus
Liquid Onyx
Contact:
Douglas Phelps, VP-Sales & Marketing
phelps@horizonag.com
Business Phone: 720.508.7500
Direct Line: 720.508.7555
Mobile Phone: 559.250.7634